The solution that will revolutionize your sales management
and help mastering future challenges
VISTAlution is the tool for sales management, -planning and -reporting that enables global Tier 1,2,3 automotive suppliers to operate efficiently and become more profitable. VISTAlution integrates relevant external and internal data, automates processes and uses intelligent algorithms to increase planning precision and realize potential savings throughout the company.
… require billions of products – properly managed, tracked and launched
We support you in mastering your challenges
The increasing number of challenges requires having appropriate data to do the right decisions. We have developed solutions that help you to enhance and simplify your teams' day-to-day work without compromises. Regain time for important management tasks, strategic thoughts and customer acquisition. VISTAlution offers what is needed for a smart business management.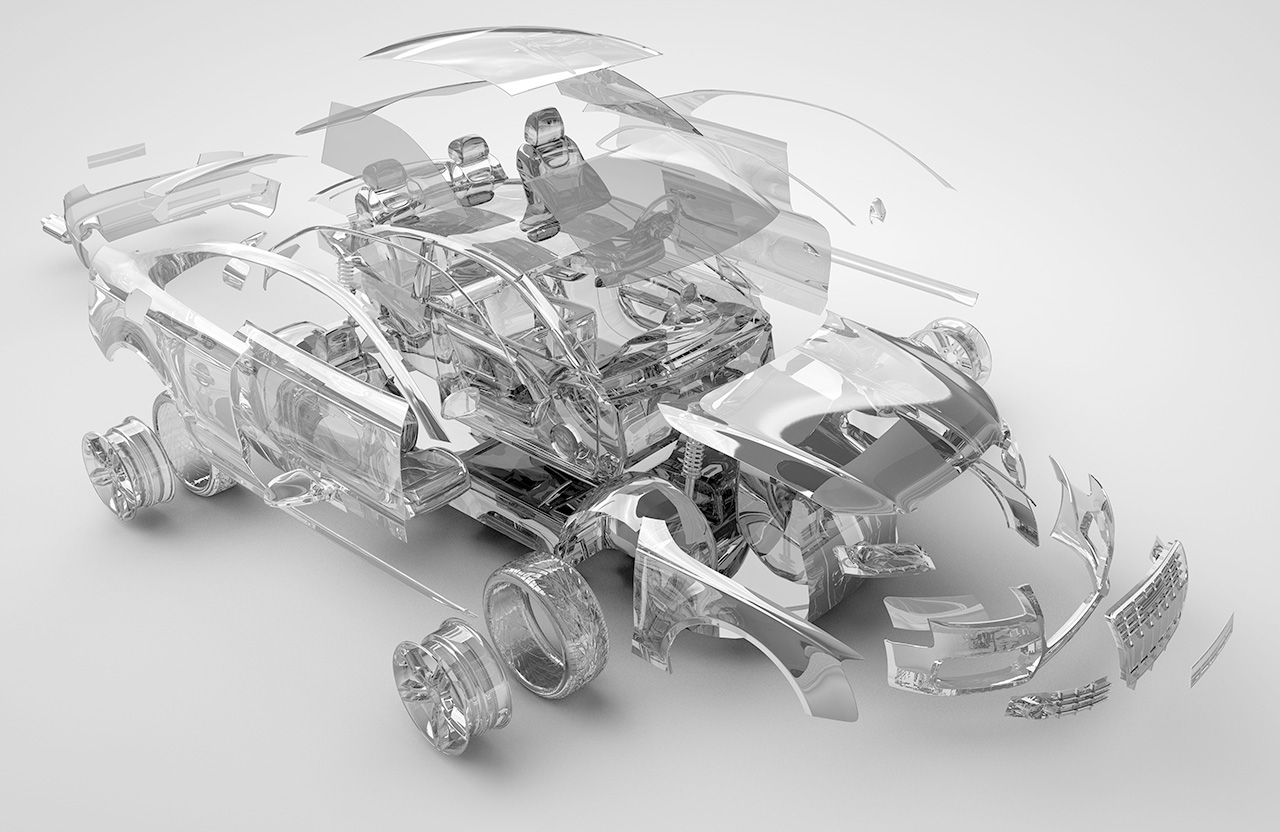 Mastering "Complexity" in order not to be mastered by it
Gain cristal ball insights into Projects & Parts through a clearly defined project structure
No confusing ERP codes - a system that speaks your language
Data transparency and standards above what your ERP offers
Better Knowledge and Souvereignty for customer negotiations and internal meetings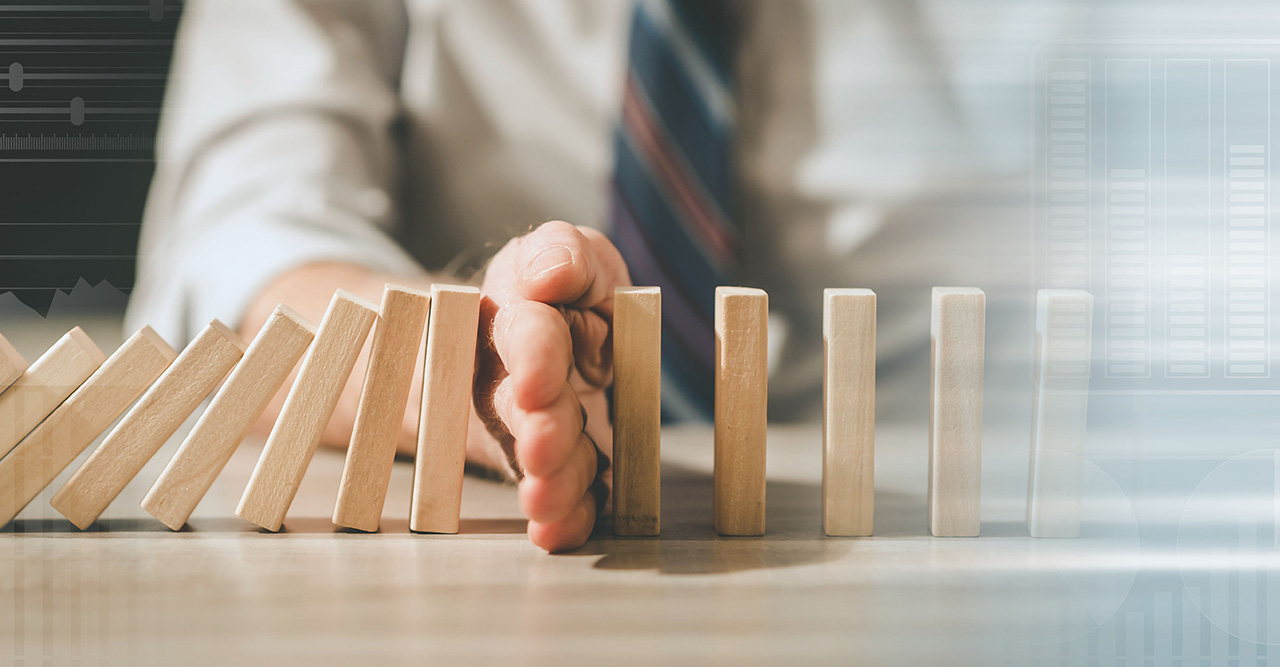 Identifying "Risks" in good time to counteract them
Ability to identify which projects are at risk and why
Understanding the impact of risks on your business
Prioritize risks to plan countermeasures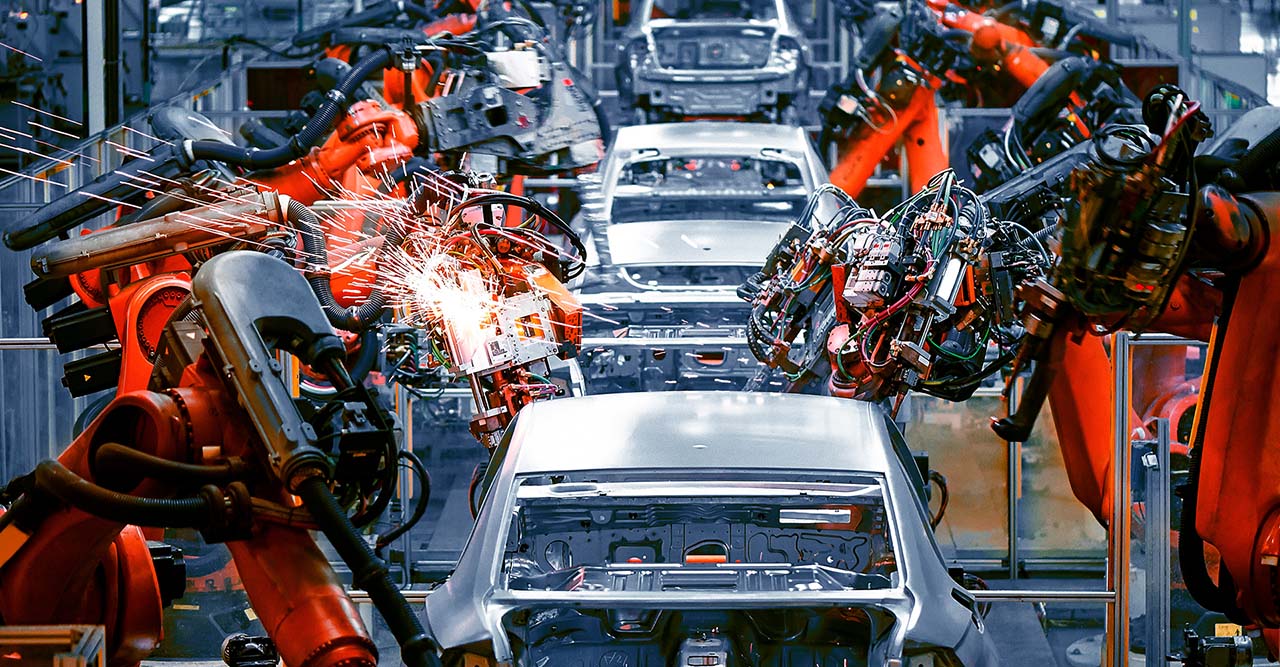 Considering the influences of your environment
SOP & EOP changes of Applications you supply
Volume drops and increases at OEMs
Customer orders at a glance
The latest impact of Exchange Rates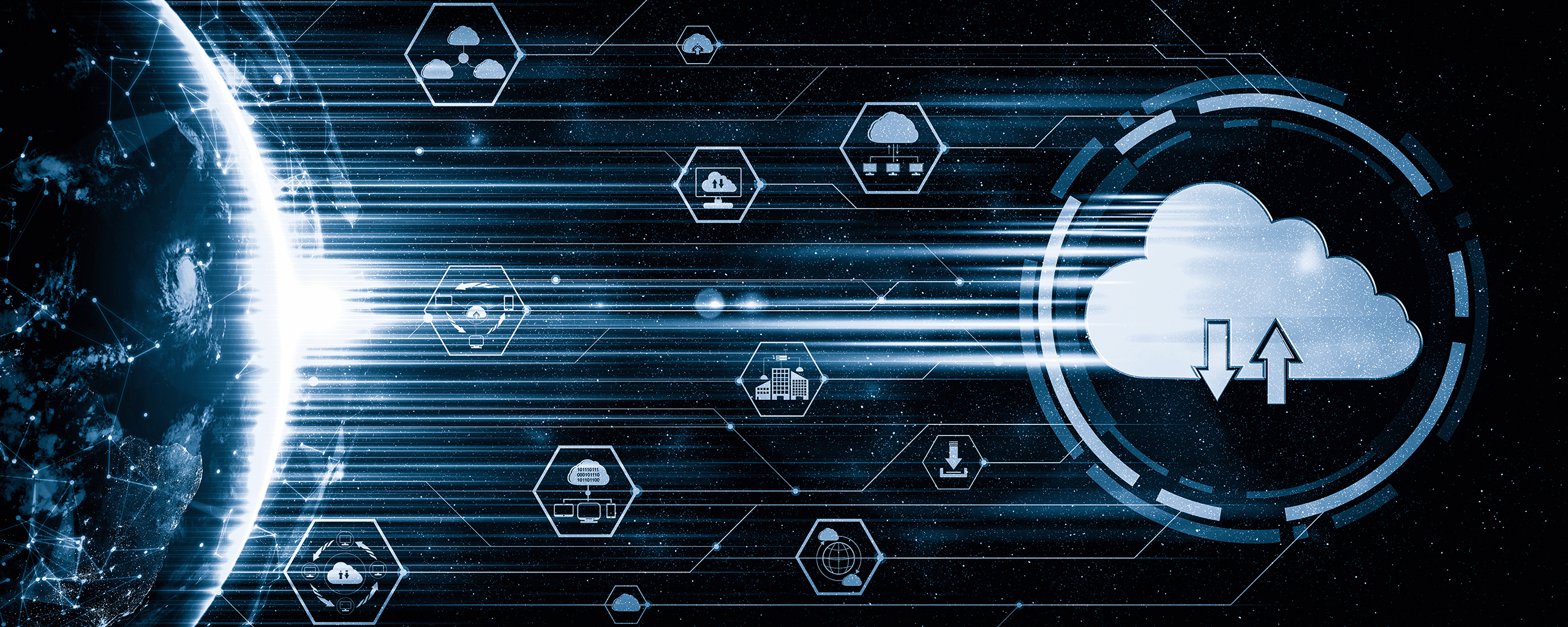 Eliminate your manual processes and get digital
No more annoying manual data cleaning, preparation and consolidation
Structured data with default definitions
A one source global solution
Reducing your Excel files and activities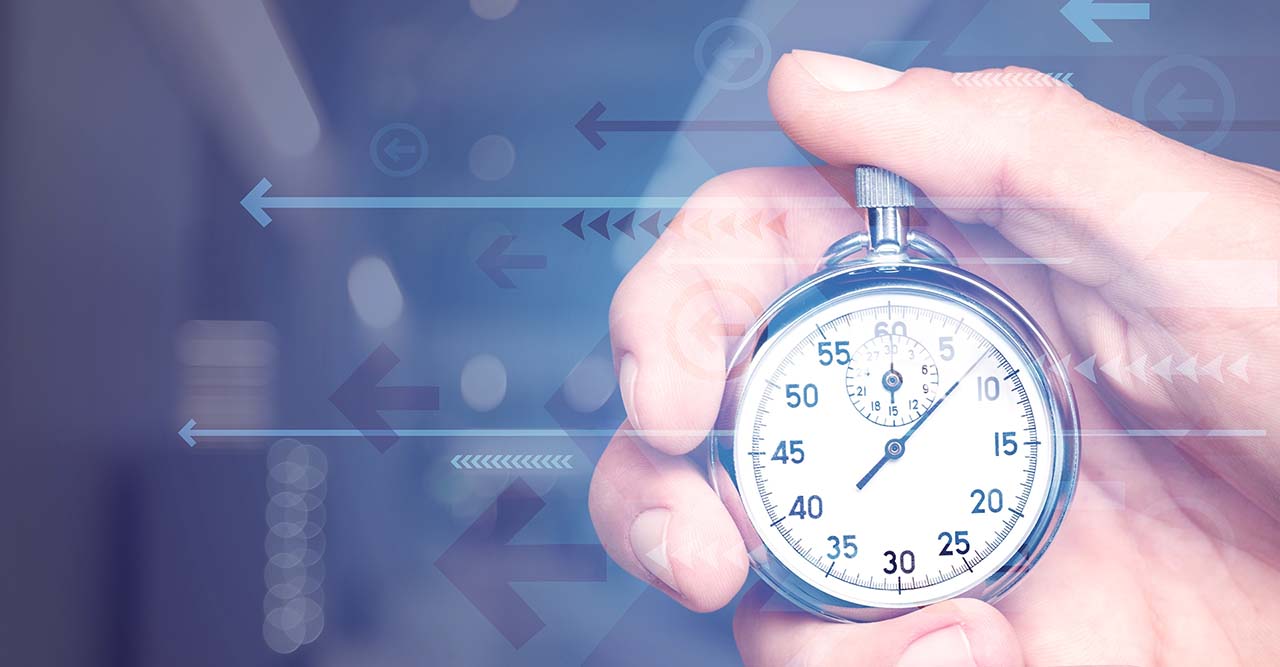 Accelerate your business - make the right decisions faster
Faster access to reliable data for your decision making
Tremendous time savings for your annual planning activities
Latest Sales Forecast always available at a button press
Automatically generated Reports and Summaries
Gain speed through optimized processes and avoidance of useless manual activities
Your Sales Software should run and work like a High-Performance Engine
VISTAlution – A strong scalable solution that you can count on
Stunning Structured Layout to manage and showcase your Projects
With VISTAlution you can set up your projects in a snap, even in complex sales environments with thousands of part numbers. The powerful user interface grants you efficient data input and brilliant overview. It's easy to use and by far less time consuming than any other solution.

Your complete Project Lifecycle is covered - from the first Prototype up to the last OES Parts supplied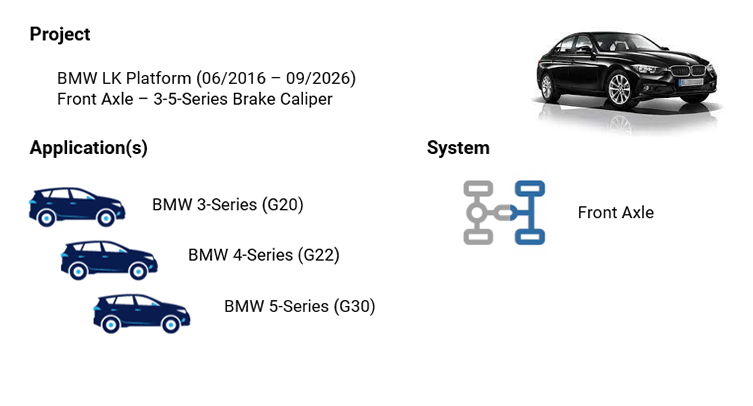 Vehicles that are fitted with your products - based on e.g. IHS LV Production Forecasts
Different Product versions that are manufactured for your Project during its Lifecycle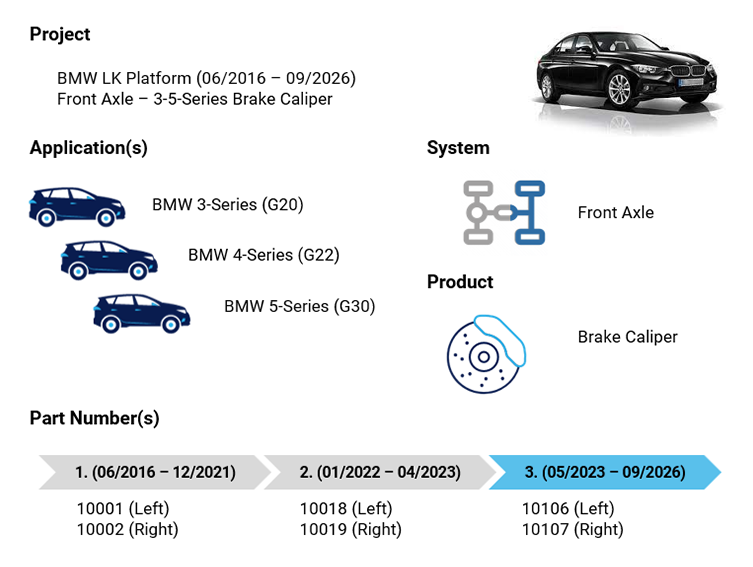 Part Numbers that are supplied in specific configurations during the Product Lifecycles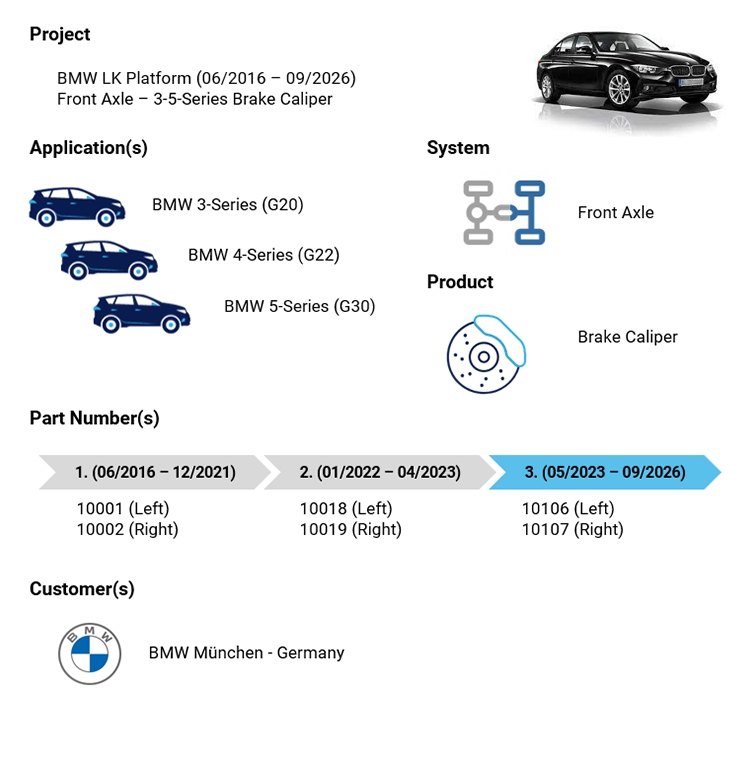 Customers who purchase your Products based on your ERP data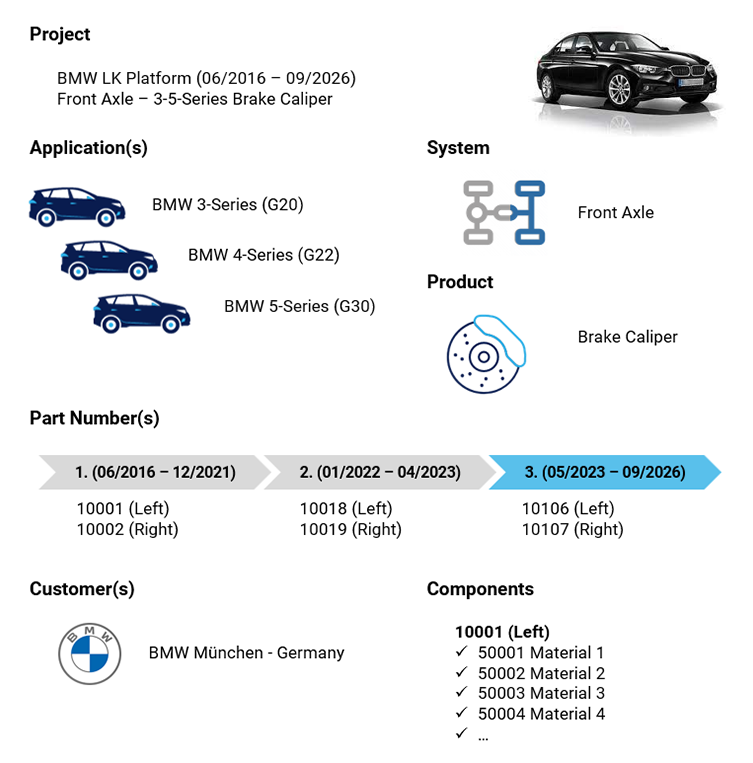 And finally, the appropriate Bill of Materil for your Part Numbers that enable your Procurement to purchase the right quantities
VISTAlution briefly explained
The Difference to other Planning Solutions and CRMs
VISTAlution includes more than just a planning solution or a CRM. With its outstanding functionalities, it enables sales teams to manage their day-to-day business in previously unimaginable ways.

Efficient Project Lifecycle Planning at all levels
Permanent Forecasting - always up-to-date
Frozen Plan Versions generated with one click
Algorithm-based Volume distribution
Few mouse clicks to plan the entire Lifecycle

Tracking of sales-related Project Data and KPIs
Key dates from Prototype SOP until end of the Project Lifecycle
Product & Part Number changes
Negotiated or expected Price adjustments
Energy- and Material Recovery tracking

Always in touch with Colleagues and Teams
Chat functionality to discuss project-related topics
Notifications and reminders for task
Project Team invitation Emails
Team Emails to announce Business Awards

Interactive BI Dashboards
Customizable dashboards
Interactive widgets for all types of summaries
KPI filter function
Export for presentations

Comprehensive real-time Reports
Individually configurable Pivot-style Reports
Reports to compare different Plan versions against Forecast
Drill-Down Analytics for deeper business insights
Export functionality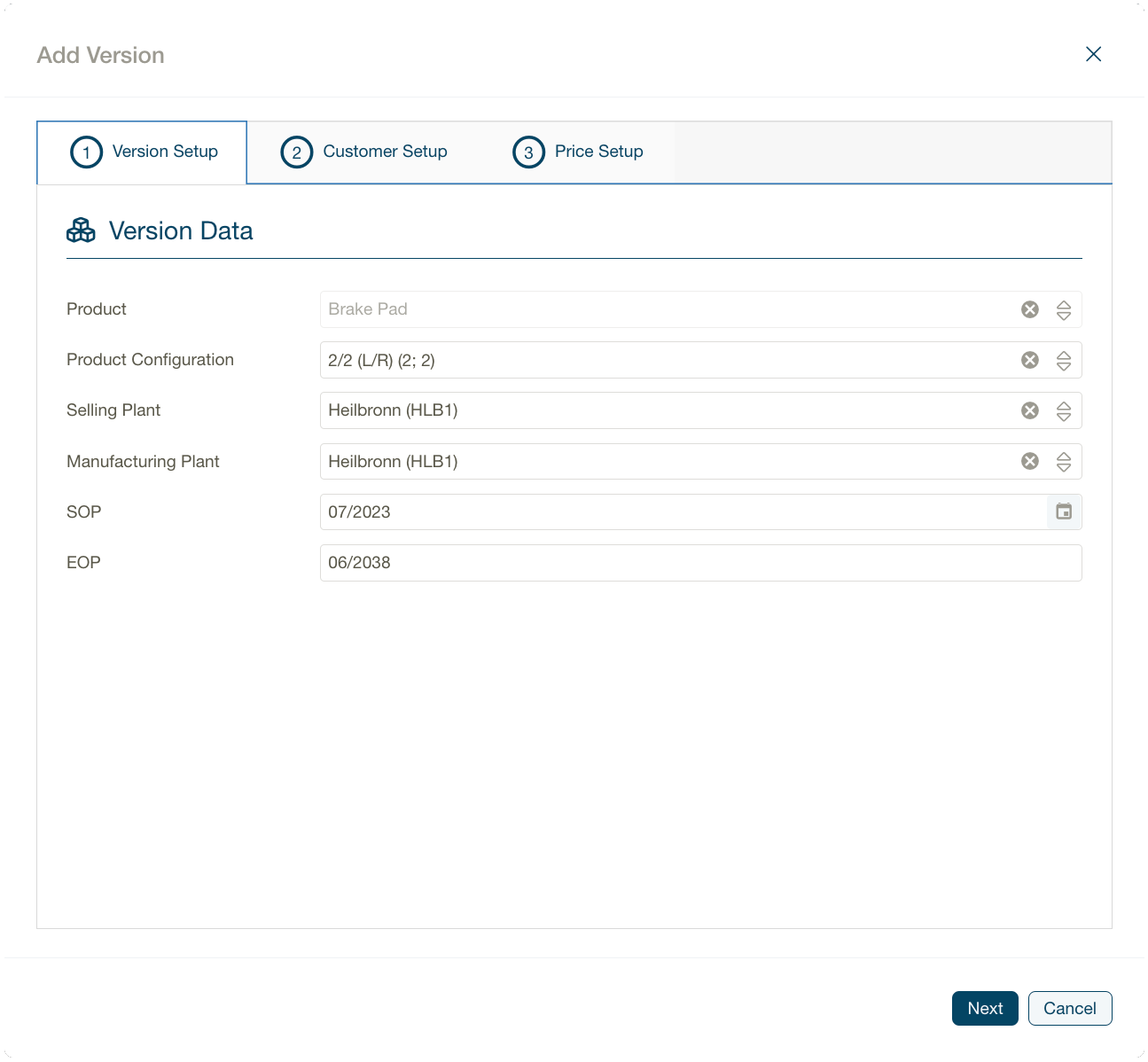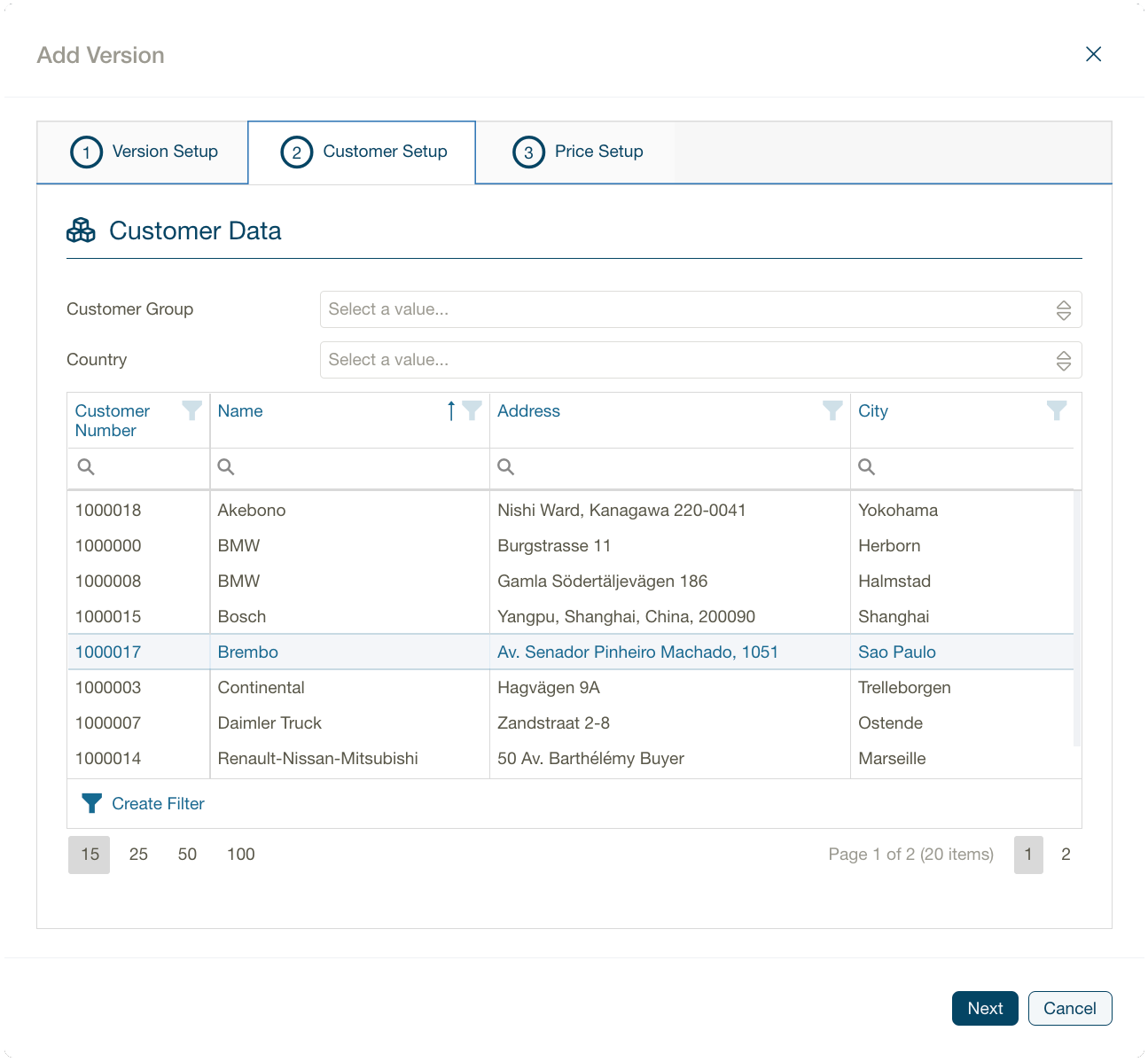 Effortless Planning – Input Wizards automate and simplify your data entry
Easier and more convenient than anything you've seen before.
E.g. a new product version – complete in just 3 steps, including assignment of volumes and linking of ERP data
Incredible efficiency increases
with time savings up to …
Reporting & Data Consolidation

80%

80%
Planning & Forecasting Activities

65%

65%
Preparation for Customer Meetings

35%

35%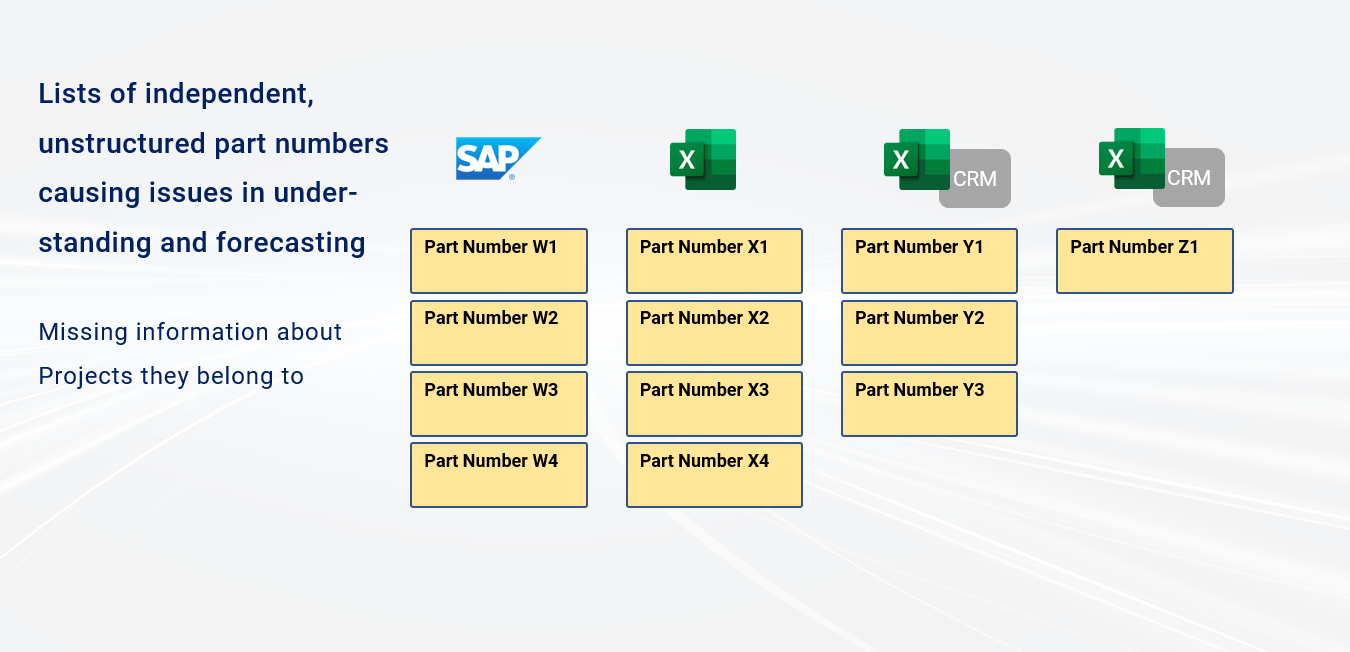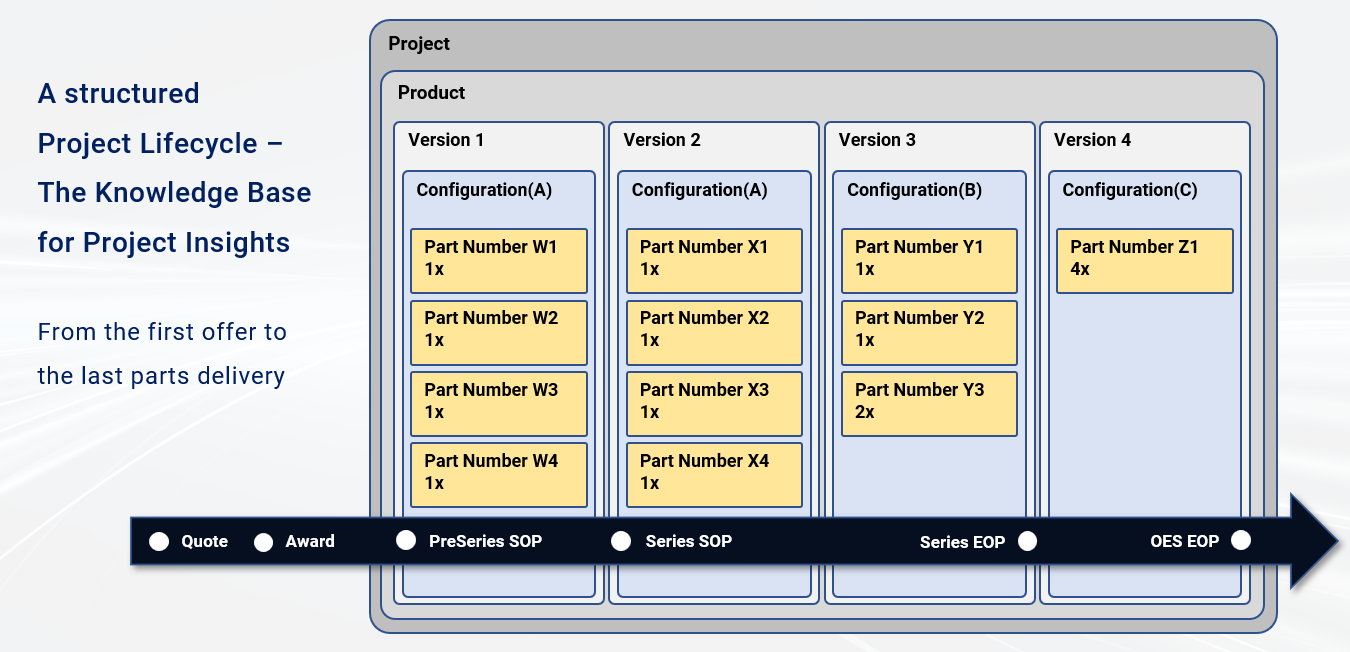 Stop wasting your time with endless lists that don't add legitimate value to your business but create data chaos and frustration instead.
Set up your custom Dashboards within seconds
Add widgets with charts & tables and place them in your personal layout using drag & drop
1-2-3 and ready to present
Empowers result-oriented interactive Meetings
VISTAlution makes your meetings data-driven and smart
Address every question that comes up directly
Less data-related follow-up work
Your strategy is based on solid data
Convincing your team gets easier
The TOP 6 convincing Arguments
Move your Business to the next level. VISTAlution offers you the digital functionalities to get there successfully
Complete Lifecycle Management
From first Prototype up to the last OES supply - the complete Project Lifecycle is covered in your Forecasting. All important milestones are tracked and visualized
Intelligent Integrations
All planning-relevant internal and external data is linked and taken into account with your planning. You simply define your project - all associated data is added automatically
Customizable planning structure
Your Planning Process can be set up according to your business structure - considering all Tier Supplier Levels and Products
Predictive Analytics
VISTAlution offers real-time Analytics based on your Planning Data - including Version Comparisons, Deviation analysis and with specific Assumption
The "One-System" Approach
Forecast, AOP and Strategic Plan - consistent and comparable in One System. Enables 360° view of your Projects
Top-Down & Bottom-Up Planning
The two-directions Planning Process increases convidence and precision. Beginning with Vehicle Production figures down or from the Part Number up, the process allows full flexibility and control in planning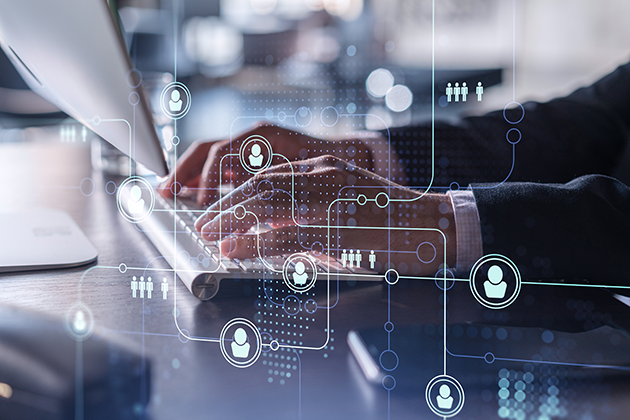 Who benefits from VISTAlution
Increase the profitability of your organization. VISTAlution gives your employees a better understanding of business, a more precise planning tool and a detailed price management solution. You enhance the efficiency and quality of your team and achieve enormous savings potential.
VISTAlution spares you tiresome data preparation, recurring input activities and analysis tasks. It assists in negotiations and simplifies price management. Your annual planning activities are reduced to a minimum. Leaving you time to focus on important tasks, such as developing new strategies and customer negotiations.


Employees in other areas
VISTAlution enables you to be involved in the planning process right from the first planning cycle, thus avoiding later discrepancies. Consensus is created through insight into project data and convenient project-specific communication with colleagues. You receive higher-quality data as the basis for your planning.
VISTAlution absolves all data preparation, control and consolidation activities. Forecasts, short and long-term plans are generated with a mouse click. This allows more time for data interpretation and strategy development.
Companies from the world's top 20 automotive suppliers plan with our solution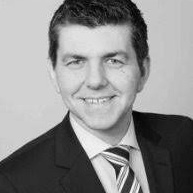 Martin Kontny
Manager Global Sales Controlling & Planning (Tenneco)
We were able to significantly increase our Planning accuracy. This enabled a more targeted procurement of resources and raw materials, more efficient use of R&D resources and led to higher customer satisfaction.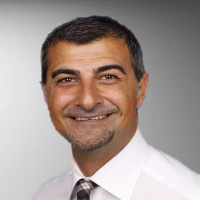 Özhan Nas
Director Quality (Federal-Mogul Motorparts)
We have been able to realize large cost savings through better capacity utilization. The direct link between the sales plan and the capacity plan enables the AME team to allocate projects to machines more efficiently and thus to plan investments more precisely.
The most brilliant solution to manage your day-to-day sales activities
Understanding the automotive business has never been so easy and convenient
VISTAlution is a real game-changer for OE Sales Management and Business Planning
Let us show you how VISTAlution …
N

plans an entire vehicle platform for your business more swiftly and accurately
N

makes energy cost recovery transparent - from the part number to the customer level with one mouse click
N

explains every change in the forecast compared to the plan in a comprehensible manner within seconds
N

saves you time and money - with the help of intelligent algorithms