Contracts and Documents are the foundation of each Business interaction. They need to be approved in terms of content and legal correctness within a workflow that involves stakeholders from various areas.
Once approved and stored with matching definitions and revisioning, it is important to find and access them where required.
Vistalution provides the tool that leads your team members through the approval process, store documents and make them available inside the projects where they belong to.
Challenges
Workflows, Approvals and the appropriate Storage
Your documents are distributed globally on various local storages of your team members? You are never certain that you read the latest revision of a document? There is no control if you own all contracts that you are supplying products for?
It's time to get rid of this chaos and to get this important topic under control.
Start managing your contracts and documents professionally with appropriately defined workflows, logged Approvals and a secure central storage. Don't search for your documents – find them at the place where they should be. All your Document types can be categorized and managed in dedicated processes.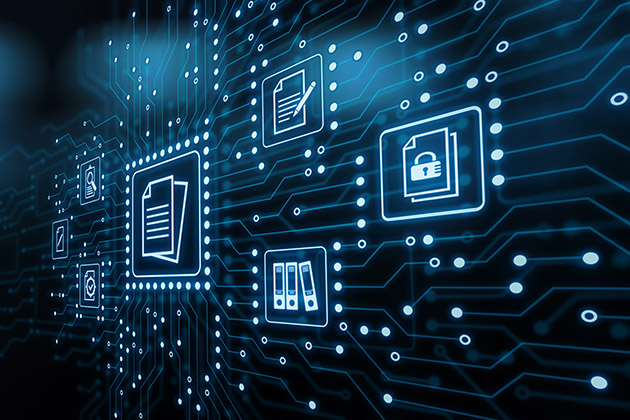 Document Management
Features
Document Categorization
Create your own categories for different types of Documents and Contracts
Approval Workflows
The Approval process guarantees that the document has been seen and approved by certain stakeholders
Revisions
Different Revisions (Versions) of a document are tracked and logged in right order and logic
Renewals
Contract Renewals can be managed with validity period. Reminders help to initiate renewals in time
Contract @ Project
Contracts are linked to and directly accessible within a project. All project related documents are shown in chronological order
Automatic Reminders
Automatic reminders support the completion of Approval Workflows in time
Storage Options
Different storage solutions are supported and allow safe and secure data hosting
Dedicated Administration
Independent from the Sales Planning Administration, the Document Management  Module can be managed by a dedicated Administrator
Experience the efficient way of Document Management aligned with your planning process.